Welcome to the Debug4x download site.
---
Debug4x is free to all and may be freely shared. You may not sell or charge for this software in any way.
The products that are produced by this software are clearly yours to do with as you wish!
Enjoy with my best wishes,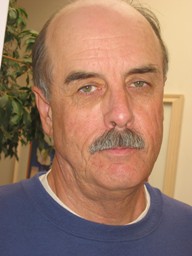 William G. Graves (Bill)
---
Works on Windows 7, both 32 and 64 bits.
This version has somewhat better timing than the official version 2439.
It also has a "Log File" to help diagnose connection issues.
Debug4x Version 2.2, Build 168e
Information about the Current Debug4x Version (VersionInfo.txt)
Other Debug4x Related Files:
---
1. Do NOT uninstall Build 129 (or earlier), you will lose your fonts at next reboot!
2. As soon as possible, install a newer version of Debug4x over the old version.
This will "fix" the bug forever (bug was in the older build's InstallShield package).
3. If you have lost your fonts and get squares, arrows, circles etc in Windows desktop and dialogs, you can download the fix and instructions or use Windows System Restore (but hard to read the dialogs!).
4. The Instructions can also be read directly.
---
Their names are on the About page and Splash screen of the product.
Special thanks to Cyrille de Brebisson, this product is based on his debug2 product and ideas.
Thanks to Christopher Gießelink for continued development of the EMU48.
Thanks to Carsten Dominik for the Entry Database.
---
Please check the Debug4x Help files - there is a lot of information there.
Especially notice HPTools in the Help Table of Contents.
These are the full HP documents about the calculator and SysRPL
Carsten Dominik's Free Book, "Programming in System RPL"
Post on the newsgroup comp.sys.hp48
You will get better advice there then I can give. I do a lot of stumbling when programming this calculator!
---
Remember this is for fun and not a job for me: bgraves@Debug4x.com
---